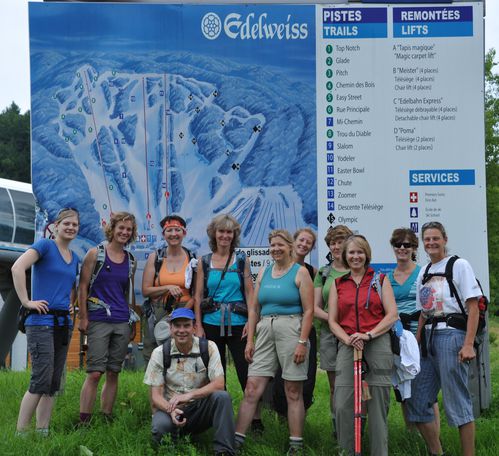 We are over the half, the forth peak of the region is Edelweiss. In good form and spirits after the heat of yesterday, the team sets out to climb. It is a bit cooler this evening and the road seems easy to walk.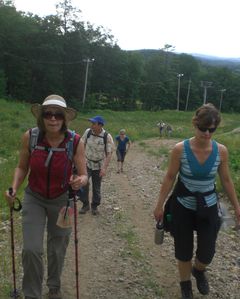 Suddenly we reach a point where the group splits, without planning to, and each small team decides to bushwhack up a different way; calling to each other that it was not a race and that everyone should take care...right!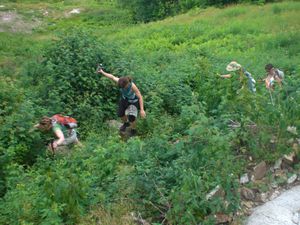 The two groups speed up through thick grass, interspersed with raspberry bushes and other waist to chest high vegetation to arrive at the top nearly simultaneously, scratched and sweating.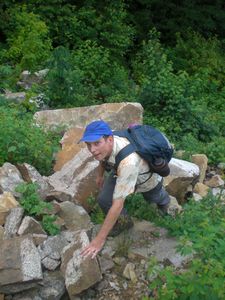 Nynke perhaps best vocalizes other's thoughts when she exclaims "I don't really like being this close to nature, it's touching me, get it off!" We double over with laughter as it seems such a bizarrely hilarious statement to make under the circumstances.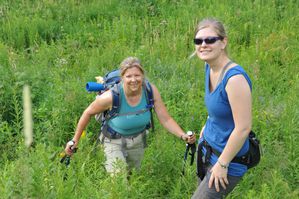 Making it to the top in good time we turn around and head down.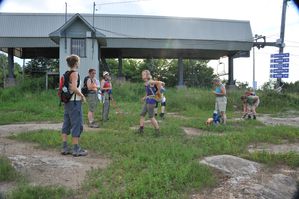 The second time up takes a little bit more determination and grit. The hills are taking their toll as we are four days into the challenge. Grateful that no one has been injured we are still optimistic and determined.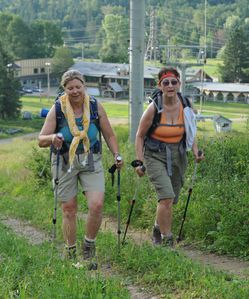 Even the sisters are supporting each other as they know they will need to do on the trek in Nepal.
They are keen to make this trek together in support of the orphaned children of Global Family Village whom they hope will benefit greatly from their efforts. If you would like to sponsor them please do so online by clicking here and identifying the Trek on the confirmation page of Paypal.
The views are again spectacular, if you have never climbed the local Ottawa ski hills in the summer it is totally worth the effort.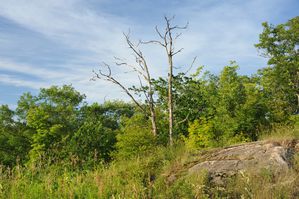 It is Friday night so we share 6 beers between us as we celebrate another accomplishment. Two more to go, we're up for it, we know we can do it.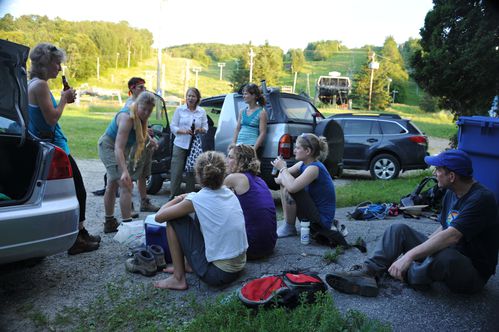 (See more photos here.)