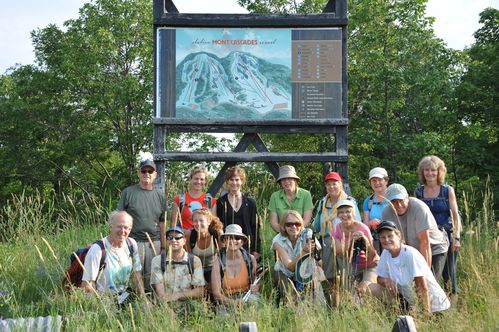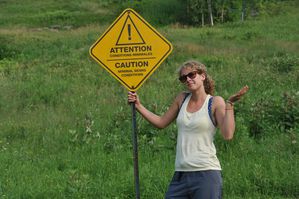 The conditions were really marginal for skiing but our intrepid hikers set out, none the less, to climb the second of the 6 PEAKS in 6 DAYS to raise money for GLOBAL FAMILY VILLAGE, ahead of their trek to Everest Base Camp in October. Each participant needs to raise $1500 for the orphaned and abandoned children in GFV community based families.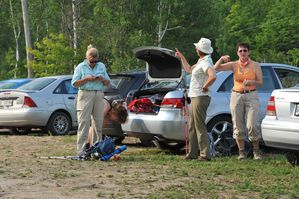 Parked just before the water slides preparation for the assault on Mont Cascades includes boot tying, (oops, Judy forgot her boots, so she bravely does the climb in crocs!), lots of bug spray, hats, poles, backpacks with water...and..."which way should we go"...and then we're off...after the requisite group photo, of course.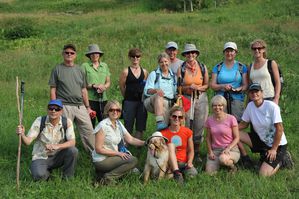 Conditions were hot and humid but spirits were high. The trail was a little rougher than Vorlage. However, we marveled at the fields of wild flowers and were serenaded by bird calls, as we wound our way up Mont Cascades' 165M, twice.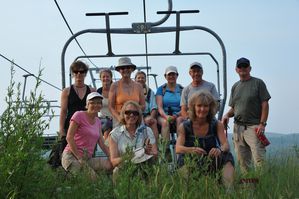 The top was reached in about half an hour and then the trudge down, only to turn around and do it again. Only the black flies and horse flies were an unrelenting annoyance!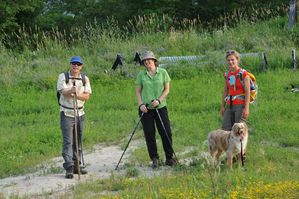 A beautiful view of the Gatineau river made the whole thing more than worthwhile. A great time was had by all, and it was great that Gary was able to join our trek team and supporters from the Vorlage hike.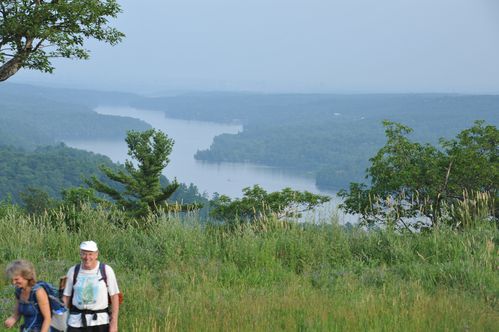 If you would like to sponsor us, please make a donation through the DONATE button on the Global Family Village website.