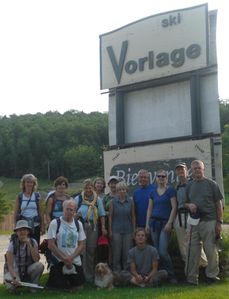 Shortly after six in the evening we set out to conquer the first of the "6 Peaks in 6 Days", Vorlage.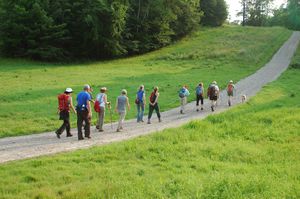 Coming in at a vertical altitude of 150M, our 2 ascents and descents for a total of 600 vertical meters travelled, took just under two hours. It was hot but not unbearable and as the sun dropped behind the mountain it turned out to be a beautiful evening with very few pesky insects!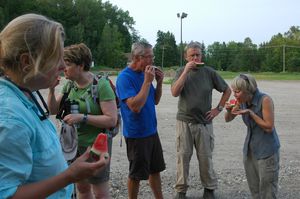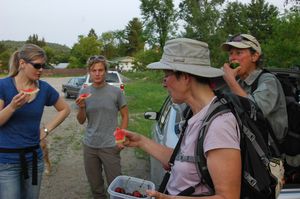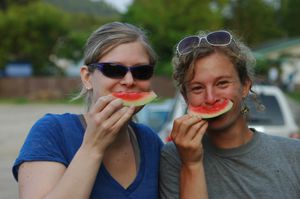 Water mellon, cherries and grapes were enjoyed by all in the parking lot. We were very happy to have guests along as company; a big welcome to Liz, Becky, Denis, Richard, Dianne and Marie-Christine.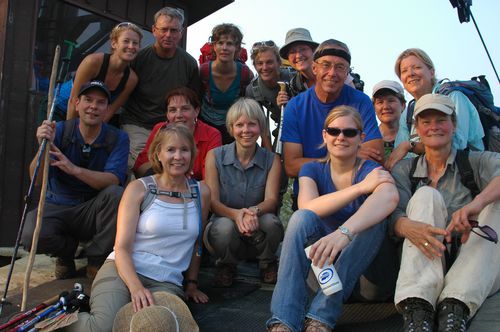 July 20 - Mont Cascades - please join us.
(Click above for details)

11-07-19-Vorlage 8891
by Everest Trek for Charity - 2011.over-blog.com