Everest Base Camp via Gatineau Hills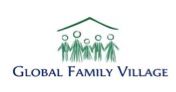 Join Us
See the full story in the Ottawa Citizen
May 31st, 2011
OTTAWA – A group of Ottawa hikers will soon be climbing six local peaks in six days to raise funds and awareness for their fall charity trek in Nepal.
"It's an example of thinking globally, climbing locally," says Anda Bruinsma, an Ottawa resident and one of the chief organizers of the six-peaks event.
HIKING SCHEDULE
Tuesday, July 19th -18:00-21:00
Wednesday, July 20th - 18:00-21:00
Thursday, July 21st - 18:00-21:00
Friday, July 22nd - 18:00-21:00
Saturday, July 23rd – 9:00-12:00
Sunday, July 24th – 9:00-15:00
All are invited to join in the challenge with Ms. Bruinsma and her fellow trekkers. Participants on the Everest Base Camp trek, each commit to raising $1,500 in pledges. Donations towards the team's fundraising goal of $15,000, will be gratefully accepted at Global Family Village (indicate you are donating towards the Oct Trek on the PayPal confirmation page) or make a donation at the hill events by signing a pledge form. Ms. Bruinsma adds that there are still a couple of spots open on the October trek for like minded enthusiasts.
The six-peaks climb is (in a way) a step towards Everest. If you climb all six Ottawa hills twice, amazingly, you will have hiked a vertical distance of 2,480 meters— exactly the same distance that the Nepal trekkers will cover when they climb from Lukla to the Everest Base Camp!
++++++++++++++++++++++++++++++++++++++++++++++++++
Contacts:
Anda Bruinsma: (613) 833-1732; anda_bruinsma57@yahoo.ca.
Arlene Gregoire; arlene_gregoire592@rogers.com
Check out the Trek blog: http://gfvtrek2011.over-blog.com.
Jamieson Findlay (media relations): (613) 234-9171; jfindlayesq@yahoo.ca
Global Family Village's website: http://globalfamilyvillage.org