Monday 19 december
1
19
/

12
/

Dec
19:26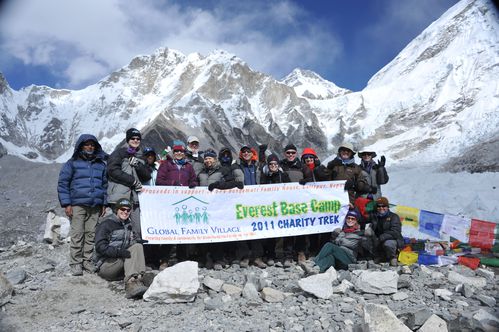 (L>R Front sitting: Liesha, Tanya, Gopal; Middle: Manda, Nynke, Wendy, Judy, Jamie,Jen, Denis, Arlene, Barry, Lisa; Behind: Bala, Anda, Pem Dorje)
It is with great pleasure, pride and heart felt thanks that I can give you the final tally of our tremendous fund raising effort. The gross amount we raised was $26,253! I believe our success far exceeded our expectations. On behalf of the Global Family Village Board of Directors and the staff and children in Nepal, I want to thank you all for your effort and commitment. And to all the donors, thank you for supporting us and this worthy cause of creating family-centered, community-based homes for orphaned children in Nepal. I am pleased to tell you that the GFV Board of Directors passed a motion last week to ensure that all of this money is secured and will be used specifically for its intended purpose of supporting a family in the Bungamati Family House.
We will be sending out receipts to all donors who gave $25 or more by the end of January.
best of the holiday season
with friends and family.
Cherish your health and happiness
and set your sights on climbing high!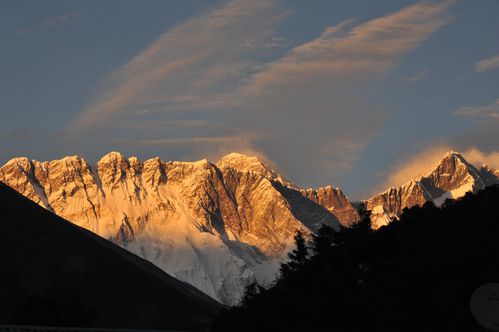 Sunset on Everest (behind) with Nuptze (range center to left) and Lhotze (right).
By Anda Bruinsma- Chair, Global Family Village Inc.
1