Bungamati House and Community Centre
Global Family Village, together with its partners, is working towards implementing a family-centered, community-based care-giving approach for orphaned and abandoned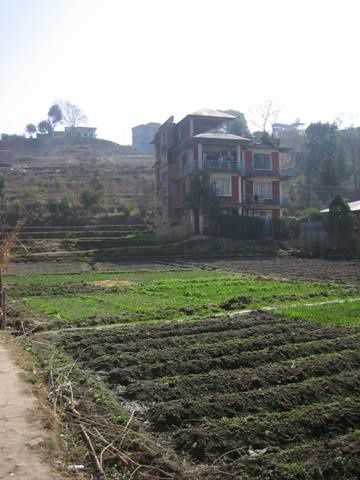 children in Bungamati. The Bungamati House and Community Centre is located near the village of Bungamati, in Lalitpur district, Nepal. It is about a fifteen minute ride from Kathmandu. The House has 18 rooms on 1.5 ropanis (almost a quarter of an acre) of land, with sufficient areas in the back and side for play areas and a kitchen garden.

The house can accommodate 2 families and a community Early Childhood Development (ECD) program, which is up and running and open to the whole community.
Each Family will have 8-12 children (siblings), a trained caregiver (mother) and a "grandparent" from the community. Each Family will live together in their own set of rooms. Very importantly, the Families will interact with and be an integral part the community.
Additionally, the House/Community Centre can offer programs for the community including childcare, preprimary education, nurition education and caregiver training. GFV will engage with the community to assess how GFV can best contribute to the local schools to accommodate the incoming children, and help improve their schools.
E3 (Emerging, Education, Equality) is our Partner in Education for the ECD program. They have experience in community education development in developing countries. We are fortunate that they have generously supported us, and we are proud that they will be our partners for the duration of the community education development.